KEYNOTE SPEAKERS

Associated Professor, Denada Veizaj,
Faculty of Architecture, Polytechnic University in Tirana, AL
E-mail: [email protected]
Denada Veizaj graduated in 2007 in Architecture from the Polytechnic University of Tirana. In 2015, she concluded her PhD with a dissertation focused on mathematical apparatus and advanced analytical tools for the study of urban tissues.
Her research is based on the belief that advanced geometric systems help increase our abilities to read and examine urban patterns in the material and non-material dimension, producing more compelling answers in terms of sustainable development.
In 2013 and 2016, she conducted post-graduate and post-doctoral studies at Erasmus University in Rotterdam, focusing on advanced theories of urbanism, urban dynamics and governance, and issues of economic geography.
Veizaj contributes to the Polytechnic University of Tirana since 2008 and currently holds the position of Associate Professor and Director of the Department of Architecture in the Faculty of Architecture and Urbanism. She has also contributed to the Albanian Architects Association as General Secretary (2012-2016) and as a member of the Presidency (2012-2021).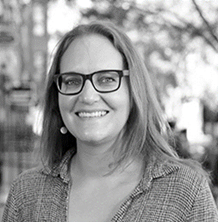 Adjunct Professor Eleni Glekas,
Boston Architectural Collage (BAC), USA
E-mail: [email protected]
Eleni Glekas is the Director of Historic Preservation at the Boston Architectural College. She holds a master's degree in City and Regional Planning from Pratt Institute and a Master's in Conservation of Monuments and Sites from the Raymond Lemaire International Center for Conservation (RLICC) at Katholieke Universiteit Leuven in Belgium. Eleni is also the Project Director for the BAC/NCA and BAC/UOBS University Partnerships, funded through the US Department of State/Embassy in Islamabad.
Eleni's wide-ranging international experience in cultural heritage conservation and urban planning includes work in Kosovo, Pakistan, India, Jordan, and Lithuania. Although specializing in policy and urbanism, Eleni is a passionate advocate for the preservation of cultural heritage in all its forms.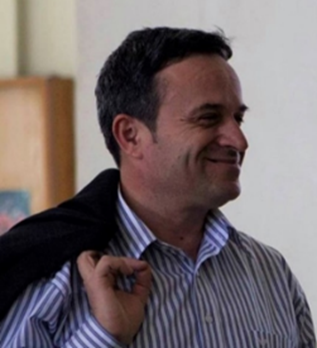 Professor Florian Nepravishta,
Faculty of Architecture, Polytechnic University of Tirana, Al.
E-mail: [email protected]
Florian Nepravishta is an Architect and full Professor at the Faculty of Architecture and Urbanism (FAU), Polytechnic University of Tirana. He has many years of experience as Dean of Faculty of Architecture and Urbanism and Head of Architecture Department at PUT. His practice, teaching activity and scientific research have been oriented towards architectural design, housing, preservation of historical heritage and urban regeneration. He has conducted scientific qualifications and teaching activities at several international universities in Italy, The Netherlands, Sweden, Germany, Romania, . Also, he has participated in various scientific conferences and has published a series of scientific articles, references, monographs.
Prof. Nepravishta professional opus also includes numerous exhibitions, workshops and International Conferences (IFAU17, IFAU18, and IFAU19). He has been a member of the various international conference scientific committees and editorial boards of several national ("Monumentet", "Buletini i Shkencave Teknike") and international journals ("Arhitektura i Urbanizam", "South-East European Journal of Architecture and Design (SEEJAD)", "Journal of Civil Engineering and Architecture, USA", "JAS – SUT. Journal of Applied Sciences-SUT"). He is scientific director of the Collana series "Forum for Architecture and Urbanism (FAU)" of the publishing house "La scuola di Pitagora editrice", Italy. He has been a member of the Senate of the Polytechnic University of Tirana, board member of Scientific Council of the Institute of Cultural Monuments, Presidency member of Albanian Association of Architects, EHNR and IFHP. 
Prof. Nepravishta is the founder and the principalarchitect of "Smart Studio" in Tirana. The studio works ondifferent design and implementation projects (residential buildings, hotels, beach resorts, schools, heritage restoration, building adaptation and renovation, interior design and urban design).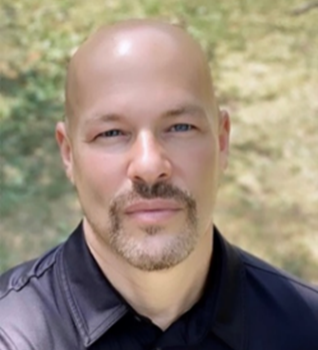 Associate Professor Gregory Marinić, PhD
University of Cincinnati College of Design, Architecture, Art, and Planning. USA
E-mail: https://researchdirectory.uc.edu/p/marinign
Gregory Marinić, PhD is Associate Professor in the University of Cincinnati College of Design, Architecture, Art, and Planning SAID and Director of URBANIA, a grant-funded research lab. His current field research is based in Mexico City, Buenos Aires, Lima, La Paz, and Guayaquil where it focuses on housing, urban design, informal settlements, and urban morphology. Marinić received a PhD in Architecture from Texas A&M University, Master of Architecture from the University of Maryland, and Bachelor of Science in Geography-Urban Planning and Certificate of Latin American Studies from Ohio University. He holds over twenty-five years of experience in professional practice.
Prior to academia, he worked in architecture firms in New York and London including Rafael Viñoly Architects, Gensler, and Tsao & McKown Architects. At Viñoly, he contributed to RIBA and AIA award-winning civic, academic, performing arts, residential, aviation, urban design, and master planning projects. He is founding principal of Arquipelago, a New York-based architecture practice that has been awarded by the American Institute of Architects, the Association of Collegiate Schools of Architecture, and the Seoul Metropolitan Government.
He co-edited the book with Pablo Meninato, Informality and the City—Theories, Actions, and Interventions (Springer Rotterdam, 2022), a multidisciplinary overview of informality in the Global South. His current book project, About Streets: Perspectives on Urban Design, Architecture, and Placemaking, will be published by Springer Rotterdam in 2023.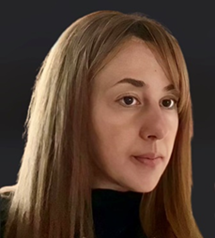 Associate Professor Lana Kudumovic,
Faculty of Architecture and Design, Fatih Sultan Mehmet Vakif University in Istanbul, Turkey
E-mail: [email protected]
Dr. Lana Kudumovic is an Associate Professor in architecture.
She currently works at the Faculty of Architecture and Design, at Fatih Sultan Mehmet Vakif University in Istanbul, Turkey. She holds PhD in the field of architecture and urbanism - preservation of built heritage at the University of Sarajevo, Bosnia and Herzegovina. Her research and teaching are in the field of built heritage conservation. So far, she has participated in several international research projects and studies (Bosnia and Herzegovina, Jerusalem, Turkey), as well as conferences, workshops and seminars.
During the period from 2011 to 2015, she was working as a collaborator at the Faculty of Architecture in Sarajevo and IRCICA (Research Centre for Islamic History, Art and Culture) in Istanbul.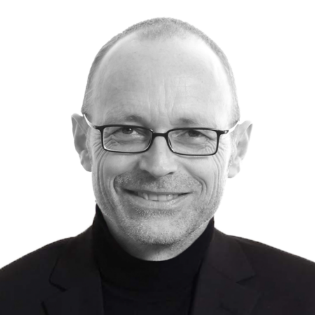 Assistant Professor Markus Tomaselli,
Faculty of Architecture and Design, Technical University in Vienna, AUS
E-mail: [email protected]
Dr. Markus Tomaselli is an Assistant Professor and since 2013 he is a Head of the Institute of Urban Design and Landscape Architecture, UT Vienna. He is born in Innsbruck, Austria and finished the Doctoral thesis "In-Between Spaces in Architecture and City Planning" at UT Vienna. His a member of the Board of Directors "IG-Architecture", Vienna and Civil Engineer (Member of the Austrian Chamber of Architects). From 2003 he was a visiting professor in a lot of Universities, such as at "Universitá degli Studi di Roma, La Sapienza", Rome;  "Universidade federal do Rio Grande do Sul" (UFRGS) Porto Alegre, Brasil; "Universidade Ritter," Porto Alegre, Brasil; and at "Polis University/Tirana", Albania.
Markus Tomaselli's professional experience is reach, with a lot of interior and design projects in Tyrol, Vienna and Styria, Austria; etc.; was a Project Director at Architect Lainer for the urban development of "Flugfeld Aspern", has done several exhibition, as the Exhibition Architectural Forum Tirol "Architecture Walk In"; Low energy buildings, Wels, Austria; "Loospreis 1998", Vienna, Austria; and an Exhibition Concept and Design "archdiploma2003" in cooperation with Mona El Khafif, project space, Vienna.
Tomaselli has competed with a lot of projects, as: "Flugfeld Aspern", Vienna with Arch. Prof. Raith and Arch. Prof. Semsroth; European 4 with Achhorner, Fritz und Winkler (honourable mention); Competition for low energy buildings (prize for low energy building projects); "Sporthaus OKAY", Innsbruck, Austria (2nd prize); Competition urban masterplan "Tivoli", Innsbruck, Austria (participation); Drau-Bridge, Carinthia (honourable mention); "20er Haus" Museum for the 20th century, Vienna, Austria; and Competition Ulm, Theodor Heuss Platz, with Clemens Kolar, Hon. Mention, City of Ulm. He has several Cooperation, with Ina Wagner and Rüdiger Lainer in "DESARTE" (computer-aided design of artefacts) and scientific project "Flexible standards for architecture"; with architectural office "Königlarch", Laudongasse Vienna, Austria and others.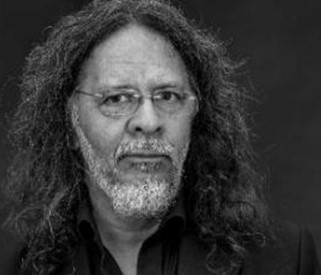 Professor Dr. Phil. Habil. Max Welch Guerra
Faculty of Architecture, Bauhaus University Weimar, DE
E-mail: [email protected]
Professor Max Welch Guerra was born in Chile in 1956, where he escaped and was recognized as a political refugee in Italy and Germany in 1974. He finished his university studies in political science at the Free University of Berlin. He completed his doctoral studies at the Department for Social and Planning Sciences at TU Berlin and the Habilitation (post-doctoral thesis) at the Department for Environment and Society at TU Berlin.
Professor Guerra has taught at the TU Berlin, Department for Urban and Regional Studies, and Department for Theory and History of Planning. He was appointed in 2003 as Head of the Chair for Spatial Planning and Spatial Research at the Faculty of Architecture, Bauhaus University Weimar.
In 2004 he was a founding member of the Institute for European Urban Studies (IfEU) at the Faculty of Architecture and Urbanism, Bauhaus University Weimar; Head of the DAAD sponsored, binational Ph.D. program "Urban Heritage"; Head of the study program "B.sc. Urbanistik" and "M.sc. Urbanistik"; Director of the Bauhaus Institute for History and Theory of Architecture and Planning; Head of the binational doctoral program with the Universidad Nacional de Córdoba, Argentina. Professor Guerra has written five books, numerous scientific papers, memberships, and awards.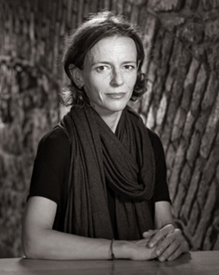 Associate Professor Petra Čeferin,
Faculty of Architecture, University in Ljubljana, SLO
E-mail: [email protected]
Dr. Petra Čeferin is an architect and associate professor at the Faculty of Architecture, University of Ljubljana. She teaches courses on architectural theory, history and critique, specializing in modern and contemporary architectural production.
Čeferin received her professional degree in architecture from both University of Ljubljana and University of Technology in Helsinki. She did her postgraduate studies in Finland, specializing in Finnish modernism, and received her doctorate in architecture from University of Ljubljana on the international promotion of Finnish post-war modern architecture. As a Fulbright scholar she continued her post-doctoral research at Columbia University in New York. Recently she received her second PhD in the philosophy of architecture from The Postgraduate School of the Research Centre of the Slovenian Academy of Sciences and Arts with the title Architecture as Creative Practice.
Čeferin has lectured and written extensively on modern and contemporary architecture in connection with contemporary philosophy, particularly the work of Alain Badiou. Her publications include: Constructing a Legend: The International Exhibitions of Finnish Architecture 1957-1967 (SKS Publishing, 2003), Transforming Reality with Architecture: Finnish Case (Fondazione Bruno Zevi, 2008) and The Resistant Object of Architecture. A Lacanian perspective (Routledge, 2021). Čeferin co-edited a number of books including Architectural Epicentres: Inventing Architecture, Intervening in Reality (AML, 2008/co-editor with C. Požar), Project Architecture: Creative Practice in the Time of Global Capitalism (Projekt arhitektura: Kreativna praksa v času globalnega kapitalizma) (AML, 2010/ co-editor, with J. Bickert and C. Požar) and Tectonics in Architecture: Frampton, Semper, Bötticher (Tektonika v arhitekturi: Frampton, Semper, Bötticher (ZRC, 2014/editor). She is also the co-founder and editor of the book series Theoretical Practice of Architecture. Petra Čeferin is also the recipient of the international architectural prize The Annual Bruno Zevi Award.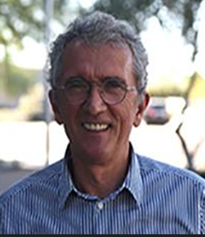 Adjunct Professor Shanin H. Berisha
Melikian Center at Arizona State University, USA
E-mail: [email protected] , [email protected]
Dr. Berisha began his career at the University of Prishtina in 1975, after the competition of a bachelor's degree in Electrical Engineering. In 1978 he was awarded a master's degree from the University of Zagreb in Electrical Engineering. He completed his PhD work at the Technical University of Bratislava and was awarded a doctorate from the University of Prishtina in 1984.
He moved to the United States in 1991 after being awarded the prestigious Fulbright scholarship, where he was research faculty at Arizona State University in the department of Electrical Engineering from 1991 to 1995. Between 1995 and 2020, Dr. Berisha was a professor of science and mathematics at Gateway Community College in Phoenix, Arizona. Since 2000, Dr. Berisha maintained an adjunct professor position in the Melikian Center at Arizona State University.
As a research professor at Arizona State University, he conducted research on the safety of electric vehicles (EV) and on methods for better designing and building the infrastructure for EV's. He has authored or co-authored over 50 publications in prestigious academic journals and in international conference proceedings.

Lecturer Xhelal Llonçari, Dip.Eng.of Arch.
Faculty of Architecture, University of Prishtina "Hasan Prishtina", RKS
E-mail: xhelal.llonç[email protected]
Xhelal Llonçari is an architect, urban planner, researcher, and lecturer at the University of Pristina. He was born in Peja where he finished primary and secondary education. He completed his university studies in architecture (1978) at the University of Sarajevo.
From 1978 he was employed at the former "Ramiz Sadiku" Construction Company (1990) and from 1979 he was engaged in teaching at FNA/UP and also actively engaged in professional practice as an architect and urban planner. His activity in "Ramiz Sadik" stands out with the leadership of the building of the "Palace of Youth and Sports", while in research activities he deals with the socio-urban and socio-architectural phenomena of the local current situation.
Xhelal Llonçari is an author of a number of articles in our dailies and magazines on architecture. In 2004, he published the book entitled "Architecture and synergistic urbanism". From 2006 to 2009, he was vice-dean for the Architecture section at FNA. Accreditation process bearer and architect curriculum designer. Former member of the National Council for Spatial Planning. He currently lives in Pristina and teaches at the Department of Architecture.